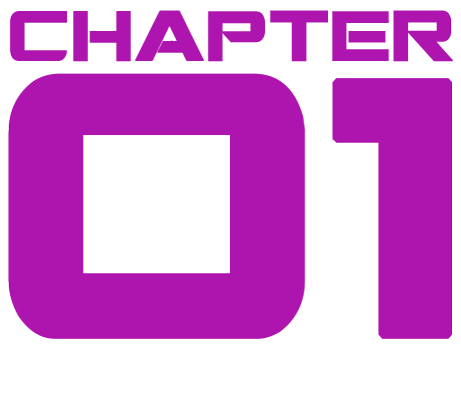 The Torrentian Void aboard the Centennial Hawk
Cold chills trickled down my spine as I stared out the viewport of the Centennial Hawk and out into the vast expanse of space. A long cigar-shaped ship, of obvious human design, floated through the emptiness, dark and devoid of the lights that were so evident on other vessels of its type. Had I not been familiar with the class, I might assume it was a stealth vessel on some secret assignment, but the United Earth Alliance had decommissioned that line more than a decade ago and it was never used for that purpose.
"Good lord," a voice said beside me.
I turned, studying my business partner, trying my damnedest to keep any sign of emotion off my face. I couldn't say how good of a job I was doing, but the lump in my throat made it pretty hard. For the last twenty years, I wanted nothing so much as to find the Endeavour and discover what happened to her crew. I let my hands manipulate the controls, seemingly taking on a mind of their own, but I couldn't keep them from shaking.
Tanner didn't know my history with the Endeavour, and I wasn't sure I wanted to reveal it to her. I stepped away from my past life years ago, and I was not quite prepared to let myself get pulled back into it. I wasn't ready to cast aside all of my heritage just yet. Not until I discovered the truth. I needed to know for closure's sake.
I bowed my head before glancing back out at the derelict ship. "Begin docking procedures."
Tanner's head twisted toward me, her hair whipping out far enough to brush against my shoulder. "What about the casu marzu? We have cargo that needs delivered."
"Maggot cheese is the least of my concern right now."
I rocked my head back and forth, and despite my statement to the contrary, let myself wonder for the briefest of moments why the Credknotts seemed to love the stuff so much, but the prospect of the task before me soon overtook such thoughts. I stood up, moving across the control room with quick determination, not saying a word as I opened one of the overhead storage compartments, my hand finding purchase on a small black duffel and helmet.
"What!? Are you nuts?" Tanner scrambled across the room and yanked the bag out of my hands. "We don't know anything about that ship!"
I turned back to her, and grabbed her by the shoulders, a smile touching the corner of my lips even as my heart pounded in my chest at what felt like a thousand beats a minute. "Sure, we do… It's the Endeavour."
"The Endeavour?" She took a step back, her brows furrowed as she shook her head. "This is what you've been looking for, isn't it? All these little side trips over the years. You always said you wanted to see the universe, but that's not it at all. You were hunting for that ship."
Tanner knew me well enough that she could tell when I was lying. So, I didn't deny it. I bit the inside of my cheek and nodded, not even bothering to look her in the eyes before I seized the duffel out of her hands. "I've been waiting for this moment a long time. Start docking procedures, please."
I expected Tanner to issue further protestations, but she didn't let out a peep. She didn't need to, I saw her misgivings in her eyes. Derelict ships were left abandoned for good reasons. There might be dozens of dangers lurking inside the hull of the cruiser, but no risk would be great enough to keep me from seeking the truth. The Endeavour had been missing for almost twenty years, and there wasn't a human alive who hadn't heard of it. My reasons for seeking it out were personal, but there were an overabundance of people who would gladly lay their hands on it. The rewards offered by the United Earth Alliance and the Conclave alone were incentive enough for most people to search it out. Of course, there was the whole bit about salvage rights to consider, but none of that mattered to me.
It smacked of predetermination, but, though I was only six-years-old I'd known from the moment they declared it missing, that I would find it.
My hands shook as I pulled the EVA suit free from the duffel. The Endeavour was devoid of energy signatures. I had no idea whether there was a breathable atmosphere inside, but even if there was, I'd still need the suit. Without working life support, the ship would be damn cold. Unless I wanted my own little ice age and to get frozen into a meat popsicle after I stepped inside, precautions had to be taken.
Modern EVA suits were pretty light, a mere nine kilos, but the damn life support tanks were another matter. Those would wait till just before I entered the Endeavour. With the ship dead, the artificial gravity would be offline and the air tanks would be weightless. I lugged the air pack out of the storage compartment and made my way toward the hatch just in time to watch through the viewport as the Centennial Hawk inched closer and closer to the Endeavour. From far off, the larger ship was a dark mass devoid of any identifying marks, but as we drew closer, I got a better look. The whole side of the vessel had been scorched to hell, no doubt, from weapons fire, but what seemed odd to me is that there was no sign of forced entry on the air hatch. If Ghrev pirates or some other marauder force had attacked them, they would have been boarded.
I caught a brief glimpse of the United Earth Alliance Fleet insignia before the lights from our ship were smothered out by the Endeavour's darkened hull. A moment later, a slight tremor rumbled through the Centennial Hawk, accompanied by a snap-hiss. I clenched my gloved fists at my side and my heart jerked inside my chest, now beating so fast I thought it must leap out of my rib cage and perform a musical number.
With slow yet deliberate movements, I reached down and grabbed the helmet, securing it to the neck piece before moving on to the tanks. It was a major pain in the ass, let me tell you, but modern suits featured a hook on the back which allowed a person to fit the air supply without a whole damn team to help them… Well, at least when you had something to hook the damn thing onto.
"Tanner," I spoke into the helmet, as a rush of air pelted me in the face, a sure sign the suit had transitioned from exterior air supply to the suit's tanks. I grabbed my pistol from its hook near the door and secured the weapon around my waist and glanced back at my business partner. "I'm all suited up. Open the airlock."
"You sure about this, Jek? That cruiser looks pretty banged up. If something goes wrong in there, there isn't a lot I can do from inside the Hawk."
"You bet that sexy little ass of yours, I am. I've wanted this for the better part of two decades."
"All right," she replied after a brief delay. "Just don't get yourself killed in there. You still owe my twenty creds after that little wager we made last week."
"Right… Well, it's so nice to learn you got my best interests at heart." I walked inside the airlock as the door hissed open and my gloved fingers twitched as it sealed shut behind me with a snap-hiss.
"Always and forever."
Any other time I would have issued a reply, playing off the deep-seated sexual tension that neither one of us would ever admit to, but for once my mind wasn't on sex. My nerves were shot to hell. To think I might, at last, discover the truth, but as much as I would like closure, I also feared what I might find. I didn't even realize it until the hatch on the Endeavour slid open, but my hand had been resting on my pistol the entire time I'd been waiting.
"Good luck," Tanner said seconds before the Endeavour's entry hatch closed behind me. Most airlocks would receive power from exterior sources, like another ship, but that only applied to the outer door. Human vessels, especially military ones, required some sort of access code to allow for docking, but fortunately for us, I had one handy. The means through which I had acquired it weren't legal per se, but they would do the job.
Even so, I was pretty relieved when the hatch slid open. Whatever had happened, the cruiser was for all intents and purposes dead in space, which meant the inner door needed to be manually opened. So, several minutes later, after a fair bit of panting and grunting accompanied by no small amount of tugging and turning, I got the damn hatch open.
The interior, no surprise, was just as dark as the exterior, but activating the light on the side of my helmet, at least remedied that problem. Though it lent a certain degree of creepiness to the whole experience. I stood there, getting my first good look at the bulkheads, and bit my lip. Like the exterior hull, phase fire had blackened the metal bulkheads, but beyond that the light from my headlamp didn't illuminate the corridor enough to tell me a damn thing. The only thing to do was continue forward and hope further exploration would help me uncover the truth.
The means humans used to simulate gravity tended to have a bit of a bleed through effect so the first few steps were under its pull, but the further from the hatch I moved, the less of its tug I felt until I put a foot out and it didn't fall back down. I understood what I had gotten myself into, so it was no surprise when my body drifted from the ground. The effects of anti-gravity had never been very easy on the stomach. God, my insides were crawling with grasshoppers.
I tried not to think about it, gripping my hands on a bulkhead and leveraging myself before pushing off. I glided through the passage, using whatever handholds I could find to help me bolster my momentum. "Tanner, you there?"
"Yeah, I'm here."
"You had any success mapping the corridors with the sensors? I have the ship's layout memorized, but it's hard to tell one corridor apart from the next when they all look the same."
"You memorized the layout, Jesus Christ, Jek, what the hell is with you and this ship?"
I grabbed hold of a bulkhead trying to halt my momentum, but as an added bonus also slammed into the bulkhead, or I suppose in this case it was the overhead, which is ship-talk for the ceiling. I gritted my teeth and glanced down the passageway, trying to visualize the layout in my mind, but shook my head, realizing I might be almost anywhere. All the damn bulkheads looked identical.
"Tanner." I repeated her name, trying not to let my impatience bleed through the comm.
"Sorry, Jek, I'm not getting anything useful. I think there must be some interference. I can't even get a read on your position."
"Just great," I muttered under my breath before shoving off again. "Tell me if you get anything. Who knows how long it's going to take me to find what I'm looking for."
"Right, which means you have the perfect opportunity to fess up and tell me what the actual fuck is going on."
I released a deep sigh.  "My mom was a member of the crew."
The silence that followed was damned eerie. The more time I spent inside the ship, the creepier it got. I'd never explored a ghost ship before, but I'm pretty sure it beat cemeteries for level of creepiness by a long shot. The silence only made it worse. I guess if Tanner would not talk, I'd just have to do something about that. "Sofia Briggs."
"W-what?"
"That was her name, Sofia Briggs. I know what you're going to say and you're right. I haven't been completely honest with you. I am related to the Briggs of the Conclave. I just wanted to make a name for myself. It's been almost a hundred and sixty years since the occupation ended and my family still can't step out from under Lexa Briggs' shadow. Do you have any idea what it's like–" I stopped mid-sentence, catching sight of a dark form floating in the passageway a half a dozen meters in front of me.
"Hold on."
I didn't pause, but instead let my forward momentum carry me toward the shadowy form, and as I drew closer, the figure took shape. It was a woman suspended face down, her arms spread out full eagle as she hung there in the emptiness. I drew close enough to grab her by the shoulder and spun her around to see her face. It wasn't one I recognized, but I felt my heart sink. She couldn't have been much older than eighteen or nineteen at the time of her death. I couldn't tell which had done her in, asphyxiation or the cold, but neither would have been a very pleasant way to go.
With a shudder, I moved on, trying to rid myself of those pallid, lifeless eyes. I'd long suspected that if I ever discovered the Endeavour that I wouldn't find the crew alive and well, but I always had this faint hope they might have somehow survived. Now, it was time to accept the truth. They were all dead, which put the ship's creepiness level up to a ten. Nothing was creepier than a derelict ship in the middle of nowhere, filled with lifeless corpses. Okay, so far there was only one dead body, but where there was one there would be others.
I grunted, propelling myself forward once again.
"Jek?" Tanner's voice whispered over the comm. She had a direct feed into my helmet's cam, so she'd seen the whole thing. I lucked out. She took the conversation in a different direction. "How did you figure out that the Endeavour would be here?"
"I didn't." I replied, thankful for the distraction. "Last week I had some drinks with a few Faioloese traders and one told me about a gagava… Their word for ghost ship. They're a pretty superstitious lot, so I had some difficulty filtering out the religious bullshit, but after getting them good and drunk, I finally got one of them to reveal the location. I didn't have a clue if I would discover anything at all, given how much the Faioloese love to exaggerate, but it wasn't a lead I could overlook. The prospect was just too damn good."
"Well, you'll be happy to hear the sensors are now picking up the interior."
I blinked. "What, how?"
"Fuck, you tell me."
"That's odd, maybe you can give me some direction. I don't have the faintest idea where the hell I'm going." I grabbed a corner, using it to swing around and stop my momentum.
"If you're looking to reach the control room, you're headed the right way, but there's something else you might want to investigate. There's a dead spot in the heart of the Endeavour the sensors still can't penetrate. I think it might be the source of the interference which was giving me so much trouble earlier."
"First stop, control room. If I can get backup power going, I might could get artificial gravity and minimal life support running. All this floating around makes my stomach churn."
"Well, just keep going and you'll reach it soon."
I grimaced, then launched myself forward. "I'd say that's good, but something tells me we've stumbled into some deep shit."
I grunted as I continued, I didn't know it then, but I was right. Sometimes I wish I would learn to just shut the fuck up.

When I reached the control room, I found the place in shambles. Someone had blown half the consoles to shit while the other half looked almost untouched. I would have been a lot less creeped out if that was the only shit I found, but it got worse, so much worse. A full dozen corpses littered the place, two still strapped in their seats with enormous holes in their chests and the rest floating around covered with more wounds than I could count. A few were even missing limbs.
Several had bled out so much, gore stuck to their clothes and froze to their bodies. Bits of red icicles hung in the open space all around me. The creepiness level jumped from a ten to eleven surpassing my previous estimate, which was saying something since everyone knows the scale only goes up to ten.
My mother was not among the dead. It sounded odd, but I had mixed feelings about that. I mean, sure, it would be the fulfilment of my deepest dreams to find her alive, but given how long she'd been missing, it didn't seem likely. The Endeavour expedition should have lasted a year, but when a group of people go missing for a long period, you kind of expect that they're all dead. Some closure would be nice after so many years.
Those sorts of thoughts gave way to the sight of all those corpses. I could only ignore them for so long before they were thrown into the forefront of my awareness.
God, it was worse than the woman.
I turned my head and looked away, closing my eyes as I dry heaved. I swallowed hard and slowed my breathing. Vomiting would have been bad enough, but spewing in my suit would only make things worse. When I got my stomach under control, I slid my eyes back open and moved through the area, looking for an undamaged console, and found it.
An indicator light was blinking in the bottom left corner. It was so dim, I might have missed it, if I hadn't been searching for that very thing. I moved close, tapping my fingertips over the console, and allowed a grin to stretch across my face as the control interface blinked to life. I looked about, my smile fading as I remembered I was surrounded by the bodies of the long dead. Not only did it seem creepy, but it was just a little… disrespectful.
"Jek, did you just do something? I'm reading an influx in power from the control room."
"Yeah, it was me." I grimaced, returning my attention to the console. "I activated a control panel. It's looking for biometrics."
I grabbed the arm of the pilot, who sat just a few feet away, and groaned as I fought to bring her hand down to palm the console. Okay, it was just a little more difficult than I imagined. It might have been because the frigid temperatures had frozen her solid, but it may also have something to do with rigor mortis. How should I know? It's not like I was a doctor or anything. I reached for the straps which secured her to the seat and grimaced as my hand brushed her chest. It made me feel like some sicko-perv necrophiliac, but I clench my jaw and forced aside my discomfort. I released my breath as the clasp on her harness came free.
I placed her hand on the console and released her wrist the second the ship accepted her biometric signature. She floated away, and I shuddered, never so glad to have that ordeal done with. I remembered hearing stories of my ancestor, Lexa Briggs, using dismembered limbs to unlock the biometrics on Qharr ships and had always thought it sounded grizzly. What I had done was bad enough, I didn't care to try it with a severed hand.
I paused, dry heaving again as I struggled to get the ghastly images out of my head. Bile rose in my throat and I gagged, taking in several deep breaths before managing to once again gain control over my rioting stomach. The taste in my mouth was none too pleasant, but at least I'd spared myself from soaking the interior of my suit with the not-quite digested remains of my last meal.
"Okay," I said, clearing my throat. "It looks like I need a passcode to get into most of the major systems, but I think I can at least make things a bit more comfortable. Whether there's enough power is another matter."
I tapped the controls, and again a smile spread over my features as the ship responded to my commands, coming to life with a glorious humming sound. With a suddenness I wasn't quite prepared for, artificial gravity kicked in and I hit the ground like a sack of potatoes. Okay, it wasn't the smartest thing in the galaxy to do, but in my defense the room happened to be filled to the brim with corpses. That would unnerve even the most stalwart of Qharr warriors.
Granted, most ships had safety systems to prevent just such an occurrence, but given the Endeavour was in pretty terrible shape, it seemed likely that those systems might not be functioning.
"Well," I grunted, clutching at my chest and climbing to my feet, "gravity's working."
"Now let's see what we can do about environmental systems." I leveraged myself against the console, still shaken from having my ass slammed to the ground, and toggled the controls. I let out a sigh of relief as the life support kicked in with a hiss and whirl. Someone must have invaded the ship, then shut the reactor and secondary power supplies down. Why the hell would anyone do that? They'd already killed everyone on board and left the ship adrift. What purpose would shutting down the power serve? Something wasn't adding up.
It would take a while for the ship to heat enough to take my helmet off, but my respirator had already switched from the tanks to outside air supply, allowing me to shed the heavy as fuck pack. I didn't hesitate, releasing the latch that held the damn air tanks in place and set them on the ground.
"Tanner, you still there?" I asked glancing at the temperature reading on the console's display and undoing the clasps on the helmet, relieved the ship had warmed enough.
"Yeah, I'm getting a lot of unusual readings. Whatever is causing all the interference is getting stronger. I think it's reacting to the influx of power."
"Shit, of course it is." I cursed, releasing the final clasp, and slammed it onto the console before I took off running, making my way out of the control room and back into the corridor.
If I had learned one thing in my twenty-five years, it was that when you detected a strange energy signature and it started getting stronger, shit was about to go down. I know that sounds oddly specific, but you'd be surprised how often it comes up when you transport cargo for a living.
Okay, it almost never happens, but there are some situations in life that are just no-brainers. This was one of those times, but instead of running back to the safety of the Hawk, I did the stupidest thing I could ever do, I ran toward danger.  What can I say? I may very well be the biggest dumbass who was ever born.
"Tanner, I'm gonna need you to point me in the right direction. Which way is the dead spot?"
"Keep going straight and at the next fork, turn left and then left again. I can't read anything beyond that point, so you're on your own from there."
"Fuck, fuck, fuck, why does this shit always happen to me?" I cursed, taking off down the corridor and toward what I'm sure was certain doom. Further confirming that I was, in fact, a dumbass.