Disclaimer
You may read any of these stories for free, but please be aware that I am the copyright holder and I alone may dictate where or how they are published. If you wish to post any of my works on your website, please use the contact form linked to in the sidebar and ask permission first. If you find these stories on any website other than this site, Fictionmania, TGStorytime, BigCloset TopShelf or Deviantart, please let me know especially if someone charging money for them.
If you wish to write in one of my story universes please visit the Open Universes page for more information.
Stories by Universe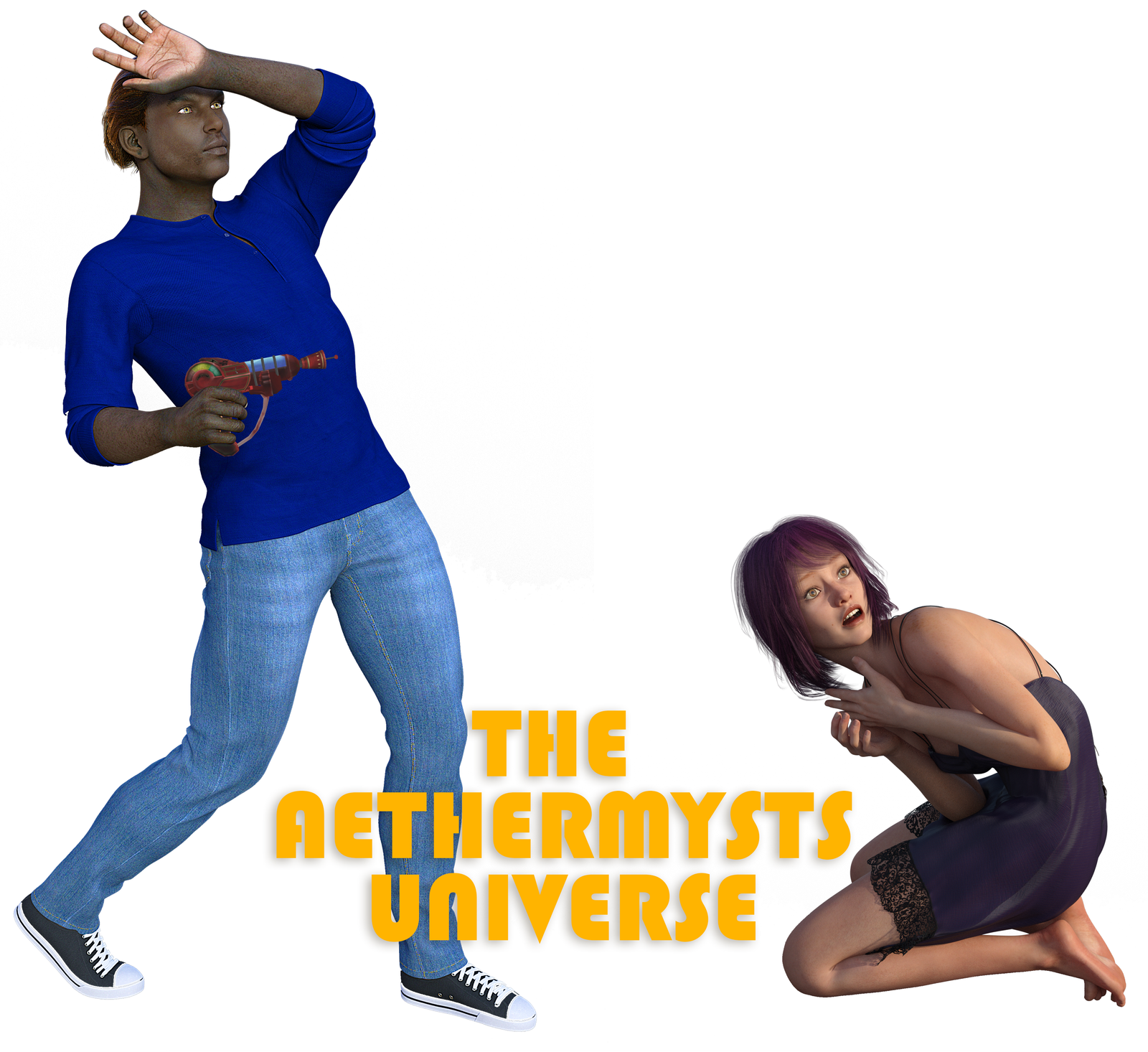 Displaced
Ever since he lost his job, Harry has been eking out a meager existence with his fledgling repair business, but when a catalog claiming to sell real magical items falls into his hands, his life is 'displaced' forever.
Gend-O-Matic
A man receives the wrong item from a catalog order, but when he discovers that the gender-bending ray he received really does work, he doesn't hold back.
Melissa
A man, obsessed with a coworker, has a wish granted, but not in a way he would have ever expected.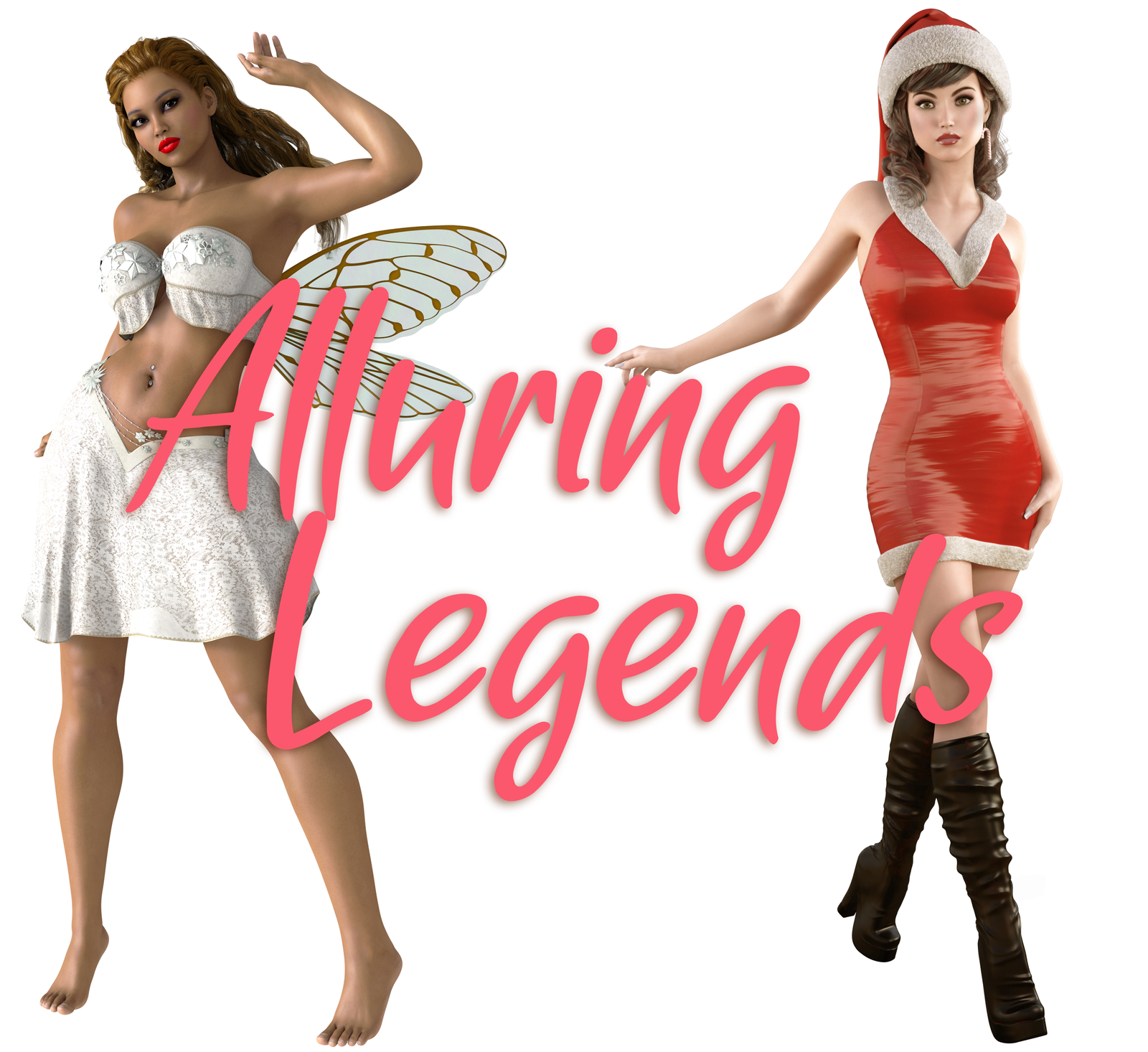 Santa Babe
Santa is no longer the merrymaker we all remember. After his wife has left him, Santa turns to alcohol to fill the void in his heart. It's Samson the elf's job to keep him from doing anything that would get him into trouble, but when the old man accidentally consumes a mysterious potion, Samson finds his job has gotten a whole lot more difficult.
Santa Babe 2: Elfsurrection
After both Santa and herself undergo titillating transformations into buxom babes on Christmas Night, Sammie the Elf must confront the council of elven elders, but can she convince them that Santa in her sexy new form is an improvement on the old gift-giver or must she take more drastic action?
Honey Bunny: An Easter Story
When a package arrives from the North Pole, Jack the bunny mistakes the contents for an ordinary, albeit sweet-smelling, alcoholic beverage, but when he and his friend Esther partake, they find that it has some interesting effects.
Hunger Pangs

Archie was an orphan who never suspected that there was anything out of the ordinary about himself. After bedding a beautiful stranger, he soon finds a strange hunger has awaken within him and learns he is anything but ordinary.
Legacy of Earth: Birthright (Part 1)

A hundred and sixty years after the fall of the Qharr Ascendancy and the end of the occupation of Earth, Jek, a descendant of Lexa Briggs, sets out on a quest to find his long-lost mother, but when he discovers her ship adrift in space, and it's crew brutally murdered, he unwittingly unleashes a mysterious new enemy upon the galaxy.
Legacy of Earth: Genesis (Part 2)

Hold tight, a blurb is pending.
Legacy of Earth: Convergence (Part 3)

What? You think there will be a blurb for this one when I don't even have one for part two?
Legacy of Earth: Regeneration (Part 4)

Let's face it, you're not going to get a blurb for this one for a while. I'm still working on the ones for part 2 and 3.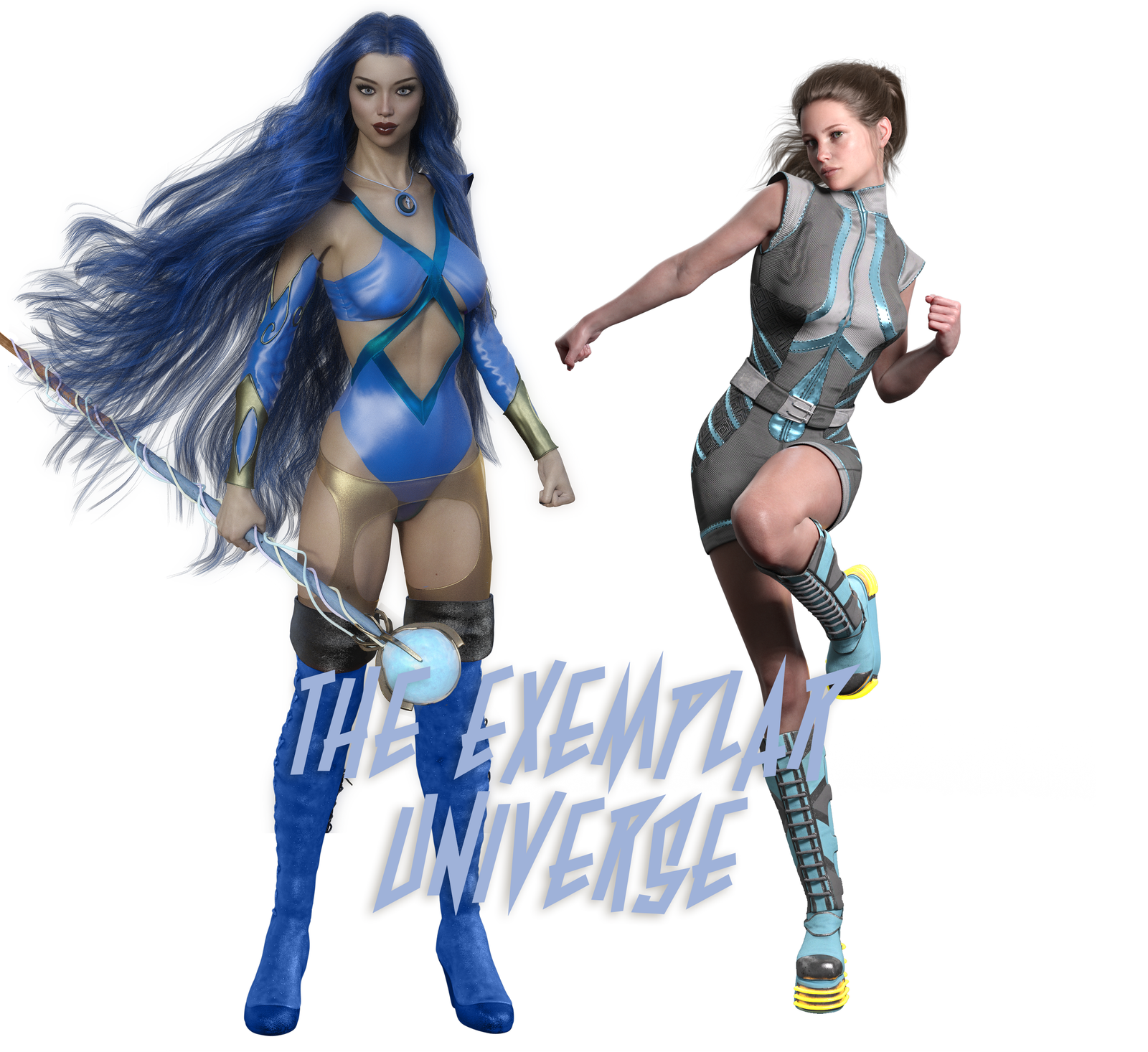 Psyren's Redemption – Exemplar Book #1

AEGIS Agent Amelia Van den Broeke appears on scene to witness the wreckage caused by fight between individuals with extraordinary abilities. There she finds Everett Howard, an ordinary old man, unconscious, the only living witness to this attack. What follows will change both of their lives in ways neither could have ever foreseen and forever intertwine their fates.
The Fall of Kruhl – Exemplar Book #2

A young woman, naked and delirious from fever, appears on the streets of Tondzaosha, Idaho while a dark cloaked figure lurks in the darkness. She bears a sword, containing a power the likes of which the world has never seen. This weapon could bring salvation or it could spell certain doom for everyone.
Possible Future Works
Onryo's Revenge (Working Title | Exemplar #3)
Shadow of Arkana (Working Title | Exemplar #4)
Untitled Exemplar #5
Resources
Exemplar Universe Glossary of Terms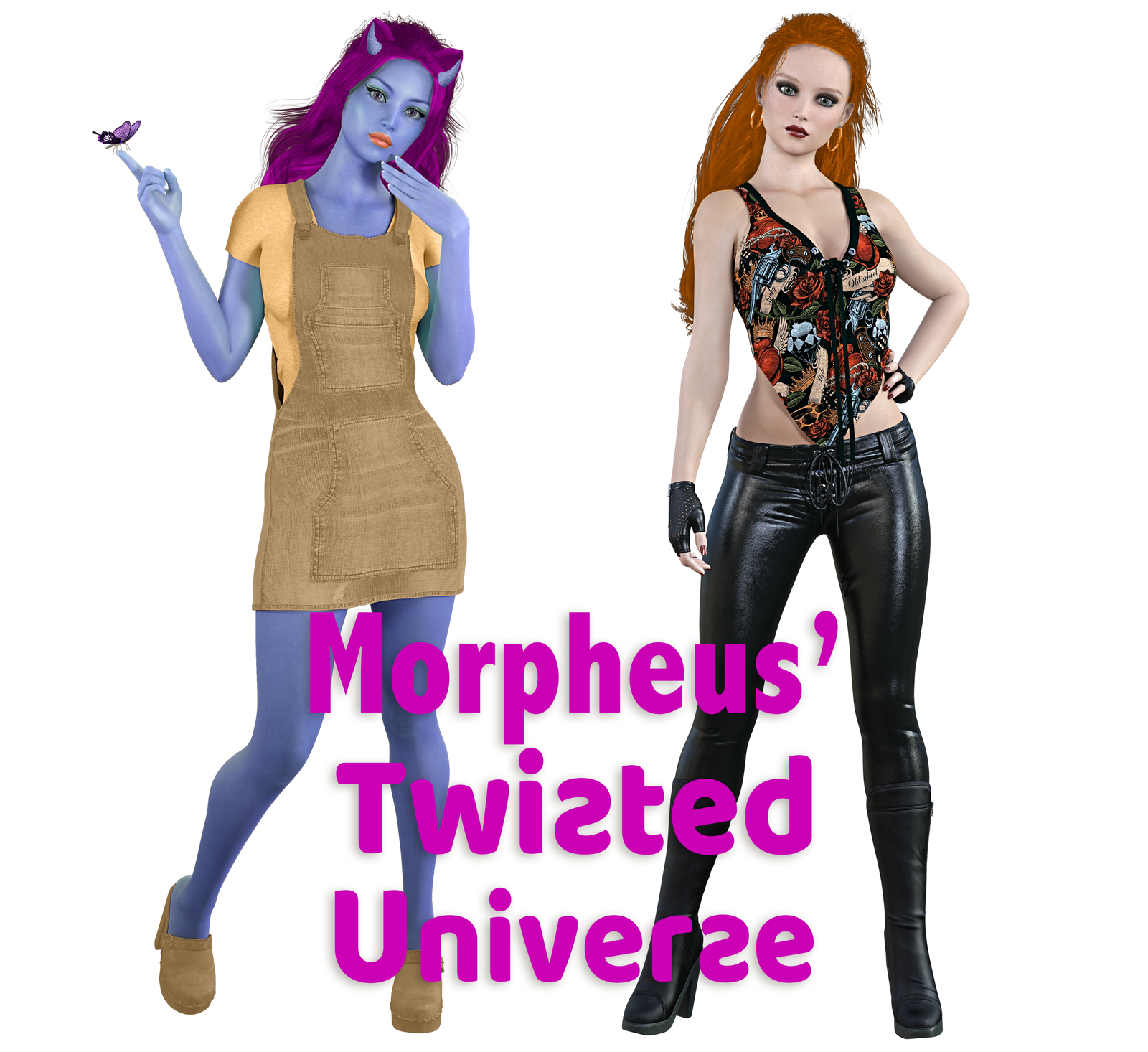 Virtually Twisted (Original)

Virtually Twisted (Revised)
Jim Rumsfield always believed he was regular teenage boy, but when he undergoes a twist he discovers he is anything but ordinary. Story is set in Morpheus's Twisted Universe.
Incompatible: Birth of a Spellbinder (Ragnarok Rising Part I)
The world is not without irony, as evident by my life. I was born Thurston Olaf Steenberg and grew up hating the Spellbinders and all that they stood for. I lived more than thirty-five years as a simple man. Had I been allowed to continue on that path I would have died an insignificant nobody who would not have gained so much as a footnote in the history of the world. It was only by becoming what I hated most that I was able to transcend my humble beginnings and do good in the world. The following is the story of my origins. It is not the story of my birth, but of my rebirth. It the story of how I became Aryanna Morgana Le Fey.
Transfigured: Ascension of a Spellbinder (Ragnarok Rising Part II)

As I seek to find a means to halt Ragnarok I find allies in the unlikeliest of places. New enemies present themselves and I learn of the cruel experiments performed by the mad Doctor Mengele. He claims he can grant men the ability to use magic, but at what cost?
Destiny: Legacy of a Spellbinder (Ragnarok Rising Part III)
The final battle swiftly approaches and it has been given to me to complete a task so monumental that it may be the sole means by which the Jotun can be defeated. All of Midgard and the goddesses themselves depend on me. Am I up to the task, or will I fail and doom the entirety of human existence to total annihilation?
Ragnarok Shorts: Tales from the Spellbinder Universe (Flash Fiction Collection)

In a world where magic reigns supreme, identity and gender can be as fluid as the forces of nature. A mad scientist, a transgender woman who has become involved with a radical revolutionist group, a goddess of mischief, a supplicant to an inexperienced goddess, and a young apprentice; each person's life takes a strange and unexpected twist as elemental forces reshape their existence.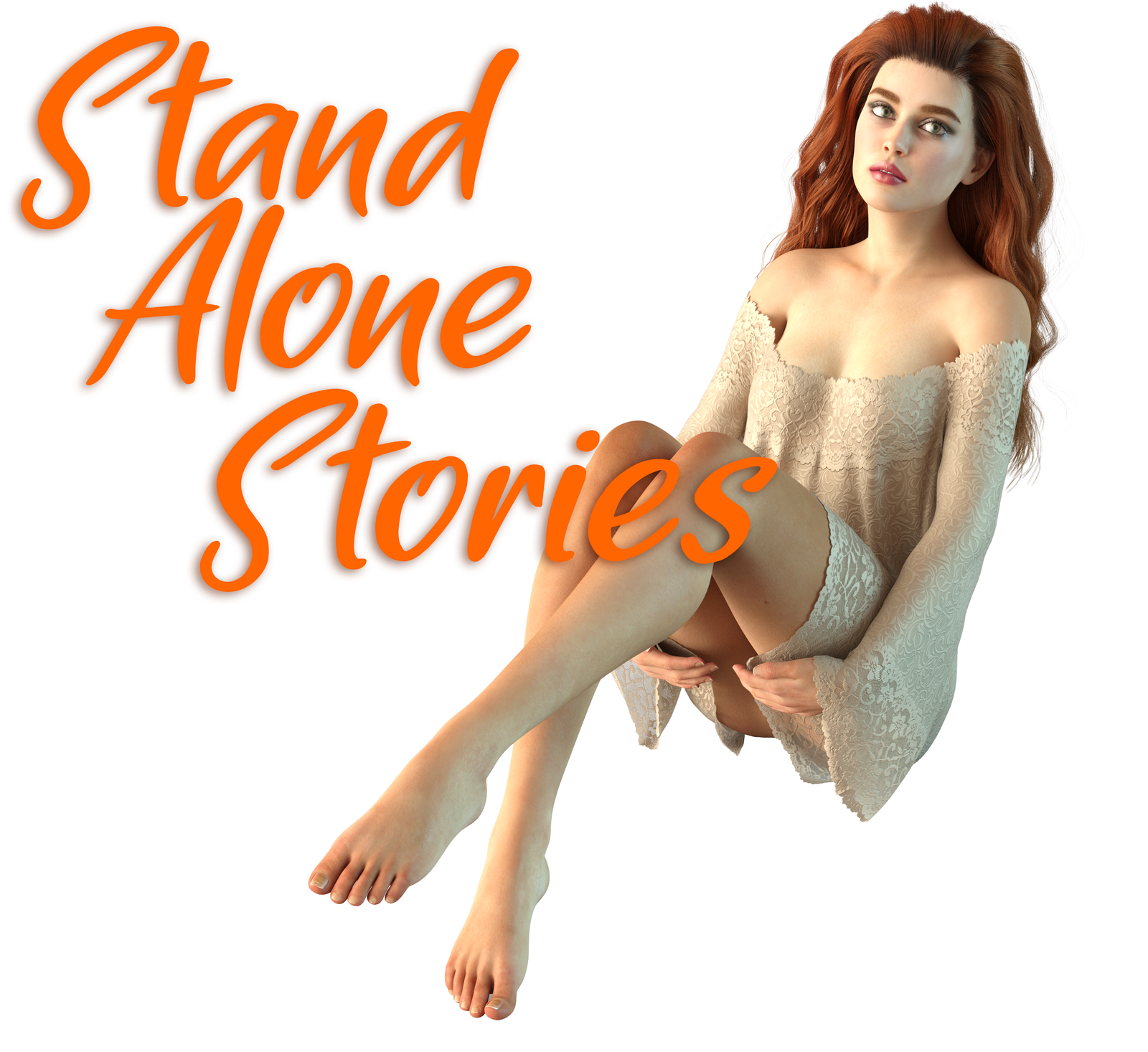 The Bureau
When a bureaucratic mix-up results in a man losing his job, he heads straight to the Bureau of Identity Management to get things straightened out, but unfortunately for him the Bureau never acknowledges it's made a mistake.
Devil's Due (Original)
Beware of selling your soul to the devil she has a way of collecting her debts in unexpected ways.
I wish that I was Jessie's Girl
An unusual song somehow finds a way onto a Jogger's playlist and it changes 'her' life forever.
Justice
A sex slave, only remembers bits and pieces of her former life. She hates her captors, but seeks to please them in hopes of receiving another taste of the sweet drug known as nectar. Will she succumb to their will or will justice prevail?
Karma is a Bitch
Sometimes the universe doles out Karma when it's due, but other times it needs a little push.
Of Princes and Princesses
Two warring kingdom's sit down to negotiate a peace, but as usual the talks never go anywhere. That is until, someone or something intervenes.
Possible Future Works
Untitled Body Theft Story
Of Princes and Princesses extended version
Devil's Due (Revised)
A man has made a deal with the devil, now that one of Lady Satan's servants has come to collect, his life will be changed forever.
Good Deeds
Doing good always helps to bring a little happiness into your heart, but it's nice to get a thank you every now and then.
Facades
All his life Jake Melton hid behind a mask. When he returned home, upon learning of his abusive mother's death, fate intervenes and his life is changed forever.
Second Chance
An abusive father discovers he and his son have more in common than either could have ever imagined.