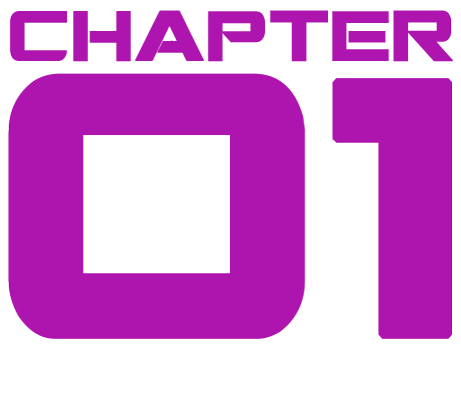 Kingsburgh, California, The Briggs Family Estates
The trio of throwing knives twirled through the air, striking my intended target in the chest. I spun around, only to have a fist slammed into my jaw. I twisted sideways, just managing to fall onto my side before I slipped another blade from my boot and leapt back onto my feet. As I did, I stabbed out, slashing a huge gash across the creature's chest. Then finished it with a quick thrust to the heart.
"Kayde."
The voice came from behind and I swept my feet down and out, sending the speaker tumbling down to the ground. I produced yet another knife from the sheath on my wrist and dove, ready to plunge the blade into my attacker's chest.
"KAYDE!" The voice screamed again, and I gasped, stopping my weapon, mere centimeters from the newcomer's heart.
"Athilda!" I called out to the house's artificial intelligence system. "Shut down the simulation."
I tossed my knife aside and rolled away. When I came back to my feet, the images of the beasts shimmered and flickered away, replaced by the metallic sheen of holodrone torsos. One by one, I watched the robots shuffle across the chamber and disappear into an opening in the wall, before I held an open palm out to Tanner. She scrunched up her nose and scowled up at me, but took my hand and let me pull her up.
"What the fuck, Kayde," She said, patting off the front of her shirt and pants.
"What is this?" She threw her hands out, motioning at the last of the retreating drones.
I turned my back to her, retrieving the nearest knife, and slid it back into its sheath.
"And what are you wearing?"
I didn't reply, but I glanced down at my chest and my cheeks turned red. All I wore was a black athletic bra and a pair of legless workout shorts. Basically, the most revealing outfit I'd sported since taking female form. In my defense, the entire reason I picked it out was because it allowed for maximum mobility.  Hell, I hadn't expected anyone to barge in on me while training. So the amount of skin I had on display wasn't a factor.
I wiped sweat from my brow and gave my ponytail a good tug as I surveyed the damage. One of the three throwing blades I'd tossed at the first holodrone ha hit where the crotch would have been on a human.
"Dammit! Well, at least it's a simple part to replace this time." I said under my breath, yanking the knife in question free from the unit.
"This time?" Tanner grabbed me by the arm and pulled me close, looking into my eyes. I didn't fight, hell with Khala's enhancement's I could snap her like a twig, but that would have been the overreaction of the century. "How long have you been duking it out against these holofighters?"
I slipped free from her grip and rocked my head. Trembling as I looked back into her eyes.
"Two weeks."
She put her hands on her hips, looking around the room before her eyes settled back on me. "This is about your grandmother, isn't it?"
I clamped my eyelids closed, Kaya Brigg's lifeless eyes greeting me the moment they closed, and I jerked them back open. Tears streaked my cheeks, and I wiped them away, hoping that Tanner hadn't seen.
"It's about survival. The next time I come up against those damned creatures, I intend to be ready."
"Uh huh," she said, bending over to pick up one of my knives. "That's why you're crying."
I scowled, folded my arms across my chest. "I don't have to explain myself to you, Tanner."
Tanner flinched almost as if I dealt her a physical blow and I slipped past her, moving toward the room's only exit. She called after me, before I reached the door, but I didn't turn back. I was feeling all sorts of hostility toward her, but it had nothing to do with her finding me in so compromising a situation. The number of times I'd snapped and barked insults at her over the last several weeks, numbered in the dozens. The most frustrating part? I couldn't tell you why.
As the door slid shut behind me, I stormed down the corridor and up the steps leading out of the basement. I made a beeline for my bedroom and slammed the door behind me. Once inside, I paused taking in my reflection in the mirror and stood there transfixed for several moments. The girl staring back at me looked wild, untamed, blue hair a wild mess, sweat covered about every inch of her skin. Dirt and grime covered her arms, legs and most of her left cheek.
Yikes. A shower, that was what I needed.
My heart still pounding, I took several deep breaths to calm myself before I undressed. My sports bra came off first, I tossed it across the room and it landed hanging halfway out of the laundry chute. I'd become accustomed to my feminine figure, but sometimes when I looked at my image, I almost seemed… glad. This was one such time. A smile touched the corner of my lips as my hands cupped my bare breasts.
I scowled and dropped my hands, glaring at the reflection. What the hell was wrong with me? I kept having these odd moments where I almost enjoyed my new body. Khala could never manipulate my mind. The Conclave took great pains to prove that to the population, but I had this irrational fear that she was responsible. I should have never broken that stasis pod. Maybe I would have been better off dead.
Better off or not, I resumed disrobing, freeing the knife holsters from my hips and wrists, before slipping out of my boots. The workout shorts and panties came off together, collected in a little heap on the floor. I didn't bother picking them up, but slid a hand over my pussy and pursed my lips. Though I'd swapped sexes, my libido had not diminished. If anything, it seemed stronger.
In short, I was horny all the damn time. I doubted it had anything to do with my change in sex, though. I'd never been one to suppress my appetites, but it seemed like ages since Tanner and I made love. Was it any wonder I wanted to bend over backwards and let somebody fuck my brains out?
I spent plenty of time pleasuring myself, but it didn't satisfy me like the actual act would. It felt different, too. As a man, it was so centered on my cock. As a woman, masturbation was harder, and a lot of work. Just sticking my finger in the crevice wouldn't be enough to achieve an orgasm. I had to work for it. As much as I would like to have a go at it there and then, I stopped myself. My body really got going with slow sensual movements, you know a soft caress here, the right music and bam, orgasmic bliss, but with me being so angry, it would not happen. I tried it once, and it had been uncomfortable… it happened, but it sure as hell hurt.
I moved toward the bathroom, naked as the day I was born, but decidedly more curvaceous. My breasts jiggled as I stepped inside the shower and pulled the curtain closed. At first, the shaking had been disconcerting, but the longer I stayed in my current form, the less I noticed it. At least most of the time. When running, working out or battling against holodrones, it got a little more distracting. It didn't help that I was so busty. I mean, I wasn't sporting beach balls or anything, but for a girl less than a hundred sixty centimeters, my bazoongas were pretty sizable.
As the water came cascading down from the ceiling, I slid my eyelids shut and just let my awareness slip away. At first, I was greeted by darkness, but then my imagination swept me to dark places as it did so often since my grandmother's death. Tears dribbled down my countenance, indistinguishable from the droplets of water that washed over me.

Three weeks prior…
Find her, set her free
I coughed, sitting bolt upright, swinging my arm up to shield my eyes, within seconds of them snapping open. I panted, breathing hard and looked around, fighting back fog as I struggled to discern where I was and what had happened. My vision adjusted quickly, one more benefit of my bond with Khala, but the thin plasti-mould walls did nothing to help me understand. I peeked down at myself and some of the puzzle pieces fell into place. 
I was wearing a hospital gown, and the durafoam surface atop which I was laying was a fold up style medical bed. Further glances revealed an assortment of medical equipment that I couldn't even guess it's use. I slipped a palm up the left side of my neck, my fingers finding purchase around a monitoring device before I yanked it free. A second device, this one attached to my wrist, an intravenous nutrient distributor from the looks of it, was removed with only the slightest sting of pain. 
"Oh god," I whispered as a flood of memories assaulted me. "Grandma."
I bowed my head, just letting tears wash down my face. The simple inescapable fact that Kaya Briggs was dead struck me as if I'd been dealt a stinging blow. Bonded hosts were hard to kill, thanks to the healing abilities, but we were far from invulnerable. She had her heart torn out of her chest. There was no way Crae could heal that, and the odds of a medical team getting to her in time to do anything but pronounce her death were slim to none. Even with advanced technology, there was only so much you could do in an emergency situation.
I sat there for the longest stretch, huddled in grief and sorrow. Guilt. I could have done more, should have done more. It didn't matter that these thoughts were irrational. It didn't matter that I'd been so thoroughly, laughably outmatched by that creature. A thousand could haves and should haves sprang to mind, each more far-fetched and non-sensical than the last.
"Kaydence, I'm so sorry." 
Hands touched my shoulder, and I jumped. It was Khala. For once, I didn't chastise or yell at her for startling me. Instead, I closed my eyelids and allowed myself to bask in the warmth of her touch. Khala was manipulating my senses and her hands were nothing but a very intricate illusion. 
I didn't give a flying fuck. 
They felt real and helped me offset the sense of loneliness. A second pair of arms wrapped around me, and I didn't need to open my eyes to know the phantom limbs belonged to Lexa. We were one in our grief, a being who knew her since she was a child, the ghost of her mother, and the ungrateful granddaughter who she raised. Such an odd trio.
I suppressed a sob and let my eyes slide open with a groan. The warmth, the unity, I didn't want it to end, but the more rational part of my mind was more concerned with my surroundings.
I pulled away, slipped my toes over the edge of the bed and dropped to the floor. Reminded of my new shorter stature for the simple fact that, in the past, my feet would have touched the ground the moment my legs slipped over. I landed with a grunt, my knees almost buckling as my feet made contact.
"What the…" I leveraged myself against the bed, taking a few shaky steps forward. 
"I would grant you some extra strength so you could walk, but I'm pretty drained," Khala spoke her form still roosted atop the bed beside my great-grandmother. "Keeping you alive has been a lot of work."
My head snapped around, studying her. I didn't demand an answer, but she replied to my unspoken question, anyway. "That creature infected you with some form of blood-borne parasite."
"Parasite?" I grunted and took a second look at the plasti-mould wall panels. Understanding dawned on me. Someone had put me under quarantine. 
Khala trembled and folded her arms across her chest. 
"I've encountered nothing like it. It spreads through blood and…" She bit her lip and stared down at the ground.
"And what?"
"Its genetics were similar to my kind."
"How similar?"
"Like the difference between a Qharr and a human. I think it might have even been intelligent, but, if it was, it didn't try communicate. The creators know I did."
I cupped my face with both hands. So a K'teth-like parasite was being spread by these creatures, which made for some pretty disturbing implications. Whoever or whatever had attacked the Endeavour, and the Valiant, was someone with the ability to manipulate genetics to a pretty frightening degree. Most species consider the K'teth the Phyrr Lesch's greatest achievements in genetic engineering. 
It had taken the conclave almost ten decades of constant research and development to come up with a means to make a H'ra from a male symbiote. To create something with so many differences to a garden variety K'teth would require a skill at genetic manipulation that was beyond pretty much any intelligent species out there. At least, those who hadn't been missing for ten thousand plus years.
I swallowed, hard. "Is it gone… Am I still infected?"
"You'll be fine." Khala shook her head and vanished. Lexa wiped tears from her eyes, then she too disappeared. The sounds of rubber on concrete preceded their departure, footsteps four sets of them, before the plastic wall in front of me collapsed, peeling away like skin from an orange.
I grunted, almost toppling over as something big came rushing toward me. Well, something bigger than me. A set of hands slipped onto my back and breasts pressed against my own. I soon found myself lost to another warm embrace, this one all too real and all the better for it. I was never was so disappointed when Tanner pulled away. Her hair was such a jumbled mess that she flushed and spent the next few seconds pulling it from her face. I wobbled back a few steps and peered into a familiar set of eyes though ones with much more pronounced crow's feet than I remembered.
"Uncle Zed?" I released a squeal that, I'm ashamed to say, was more girlish than any sound that had ever escaped my lips and flung my arms around him. Zedekiah Matthew Briggs pulled away with gentle steady force. Easily overpowering me, which was impressive considering he wasn't joined to a symbiote. 
Then again, whatever strength I had, had been leeched from my body battling that parasite. Khala must have been malnourished for me to be so feeble. It was the first time since being changed that I'd realized just how delicate my tiny form was without Khala enhancing my strength.
I stepped back and stumbled, almost collapsing, but Tanner and my uncle both stepped in, each grabbing me by an arm. 
"Maybe you should sit down," Tanner and Zed both said at once, giving each other odd looks as they helped me back onto the bed. Perhaps helped was the wrong term. It was more like they picked me up and placed me atop the mattress, the same way one might slip a delicate flower into a vase. All with good intention, of course, but it was a bit like being a little kid again. It was fucking humiliating.
I didn't struggle, however. I was weak and knew how futile it would be. My other two visitors approached the bed. The first I recognized, Mr. Personality himself, General Arnoff. The other was a new face… Well, new in the sense that I'd never seen him before. He wasn't new in any other sense of the world. He looked to be getting along in years and if the lab coat was any sign, I'd say he was a doctor or at least a man of science.
"Miss Briggs," Arnoff smiled, his chest all puffed up, not at all his usual expressionless self. "This is Dr. Zeeger."
I nodded at the doctor and averted my eyes. "My grandmother?"
I knew the answer, but I needed to hear the words. For closure's sake, if for no other reason. Tanner clasped her hands in mine and squeezed, hard.
"I'm sorry."
"How long?"
"Three days," Zed replied, scratching at his salt and pepper stubble. A nervous tick of his that I was a little relieved to see he hadn't overcome.
"Oh, God."
A sob slivered its way out of my mouth and I shuddered, fighting back a new flood of tears and failing.
"This thing that did this… This creature, it's blood infected me, and if it hadn't been for Khala…"
Zeeger coughed and adjusted his necktie. "You would have ended up just like one of those creatures."
"I figured as much."
"So what? You guys brought the corpse of the first creature back to Earth, you decide to perform an autopsy and whoops some scientist gets blood splattered on his face and whamo you got another monster on your hands."
"We did a thorough check for contagions before bringing the body here. There was no reason to believe anything like this would happen."
The doctor slipped both his fists in his lab coat pocket and released a single plaintive sigh. I arched an eyebrow, but said nothing. If the doctor's reaction was any indication, he may have been the one responsible for this whole mess.
"Aside from one other, you are the only person exposed that managed to–"
"To not get turned into a bloodthirsty freaking monster? Yeah, well, yay me then. I guess I'll just have to take home the consolation prize of having my grandmother murdered by one of them instead." 
I winced the moment I uttered the words and looked into my uncle's eyes to gauge his reaction. He pressed his lips together and tucked both his hands inside his pockets. His face was a calm mask, but although he often butted heads with my grandmother, I knew he cared for her a great deal.
The biggest question I had was why had it taken so long for him to return? I kind of expected my Aunt Muriel to be a flake, but Zed had always been there when I needed him. After my father died, he'd been the closest thing I'd had to a father. It hurt just a little to think that it took my grandma's passing for Zed Briggs to turn up. 
"Our containment protocols will need to undergo some revisions to be sure," Arnoff coughed and gave the doctor a hard sidelong glance. "We've contained the situation. We have three infected people in stasis, and without a cure, short of terminating them. The only other solution is to keep them there indefinitely."
"There's no simple way to say this, but these parasites are genetically very similar to K'teth. It raises some tough questions, but ultimately this similarity and your symbiote's resistance to the parasite may be the key to finding a cure," the doctor said, clearing his throat and casting a furtive glance towards Arnoff.
"Look if you're suggesting that you're going to use my niece as some sort of guinea pig…" Zed took a step forward, blocking both Cayne and the doctor from my sight.
"Nothing of the sort. We should have what we need, plenty of blood and a detailed bio scan." Zeeger said, then paused and let out another sigh. "We need someone with more familiarity with K'teth biology. We need Dr. Vakrexid."
"Don't say his name!" I yelled out. My face burned as all eyes homed in on me.
"The doctor is a dear friend," my uncle said, placing a hand on my arm and squeezing hard. "And I believe, given these beings are so close to the K'teth, it would be more than enough incentive to spark his interest. It shouldn't be too difficult to convince him to collaborate with your people."
"For now, I'd like to take Kayde home. She's been through a lot and if what you say is true, there's no need for her to stick around."
"Of course." Arnoff motioned for the doctor to leave, but lingered as Zeeger disappeared through the opening.
"I'd like to thank you." He said, placing his palms on the footboard of the bed as he locked his unblinking eyes in a gaze with me. "If you hadn't pushed me out of the way. I don't think I'd be alive to tell the tale."
"You're welcome." It was about as feeble of a reply as you might imagine, but it appeared to satisfy Arnoff, who nodded and turned to leave.
"Wait?!" I cried, throwing my hand out as if to beckon him back to me. 
He turned back toward me with an arched eyebrow, but had an otherwise unreadable expression on his face.
I dropped my hand and my voice quivered as I spoke. "Did that thing get anyone else? I mean, besides the people you've put in stasis?"
Arnoff's expression turned sour, and he nodded. "Five of our people and two Dexagarmetrax are dead. The Dexagarmetrax ambassador is in critical condition."
"Crae?" I asked, realizing as I did so that my uncle and I were the only people in the room who knew the K'teth's name. I shook my head, then added, "My grandmother's symbiote."
Arnoff pursed his lips, folding both arms across his chest. "The symbiote appears to have entered the ambassador's body, but from what I've been made to understand, this has brought about some complications."
"Complications?" Zed said, mumbling the words before shaking his head. "That would be an understatement. The last time a K'teth tried to bond with a Dexagarmetrax, both host and symbiote died. Dexagarmetrax biology is too different from Qharr and human. Crae would have never been retrieved in time, so she took the only option open to her." 
"Crae knew that there's never been a successful bond between Dexagarmetrax and symbiote. Why would she take such a risk when there was a viable unjoined human in the hangar?" I asked.
"We can only speculate as to the symbiote's motives, I believe it would–"
Zed scowled at Zeeger and cut him off. "The ambassador is the strongest proponent within Dexagarmetraxia's government to share technology with Earth. If it were to die, all of those within their government who opposed the current policy would seize the opportunity to restrict Earth's access to new technologies. Crae knows the importance of keeping the ambassador alive. She very well may have attempted a bonding hoping to save its life."
"And if she fails, she could have further endangered relations. If the ambassador dies–" Zeegar said.
"It will mean a lot more to the Dexagarmetraxian government if Crae sacrificed herself in a vain attempt to save the ambassador than it would have if she had done nothing." Arnoff nodded and glanced back to the door. "There are two guards waiting outside, they will escort you to a transport that will take you back to Kingsburgh."
Arnoff's hand slipped inside his pocket, produced a slender metal cylinder and slipped it into my hands. "It's not much, but I hope it helps."
Khala had already fed on the little well of energy inside the power cell, but it was just a tiny little morsel. It was like offering a single slice of bread to a person who hadn't eaten in a week. It wasn't enough, not by a long shot. My uncle slipped an arm under my legs and hoisted me up into his arms. He wasn't a young man, but I was so tiny now. I doubted I even topped fifty kilos. I didn't protest, I placed my head on his shoulder and clenched my eyes shut. Feeling new tears cascade down my cheeks, letting loose all the anger, self-recrimination and grief.
I had found the Endeavour, directly or indirectly, all the deaths those creatures had inflicted were on my hands. Whoever was behind those attacks must be stopped. I wasn't sure how I'd find them, but when I did, there was going to be hell to pay.