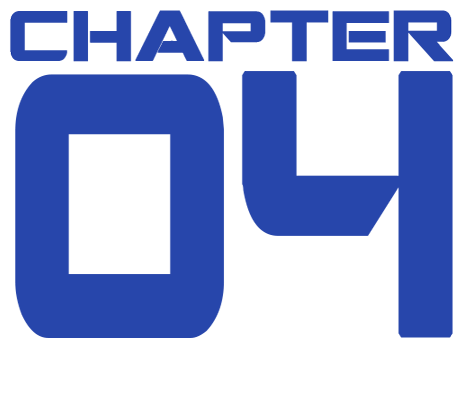 The Torrentian Void aboard the Centennial Hawk
I spent the rest of the night and a fair bit of the morning tossing and turning in bed. The one dream I had wasn't what I'd call pleasant and involved me waking up with a pair of breasts while a red macaw hung over me and told me to 'find her. Set her free.' Right before he threatened to use his unholy powers to change me into a pigeon. Needless to say, when ten o'clock hit, I crawled out of bed with heavy eyes and a loud yawn. I didn't often sleep so late, but considering what my previous day had been like, it wasn't much of a stretch to say that I would be pretty damn tired.
"'FEINE!" I let out another yawn as I moved into the control room and pounced on the coffee distributor. In mere seconds, the aroma of freshly brewed heaven wafted into my nasal cavities and I released a deep sigh of contentment just before bringing my mug up to my mouth and drawing a long sip.
Okay, so the coffee wasn't that good, but for someone as sleep deprived as me, it was a heaven-send. With it, I just might get through the day without collapsing into an exhausted heap. I turned my head, eying the phantom form of my symbiote as she stared at me with those magenta eyes.
"Coffee, never much cared for it." She grimaced, leaning against a nearby bulkhead.
I sneered back at her and took another sip. "Well, don't expect me to give it up on your account."
"I wouldn't ask you to." She matched my gaze and glowered before letting out a long sigh and shaking her head. "Look, we need to talk. I doubt you want to hear this, but very soon I will be ready to produce offspring and–"
"It's time for you to turn me into a woman. Is that it? I was dying! It's the only damn reason I let myself be bonded with you. I didn't ask for this, I didn't ask for any of it. Goddammit, Khala. It's not fucking fair."
"No, it's not," Khala agreed, staring at me with a sad smile on her pretend face. "I understand that you're angry. Lexa wasn't thrilled at first either, but she adjusted and made quite the life for herself."
"I am not Lexa," I tossed the coffee cup to the side, shattering it into a half a dozen pieces when it impacted the wall and found my way to the pilot's seat doing my best to ignore my new symbiote.
Tanner had her feet kicked up on the console, trying not to make eye contact with me or call attention to the fact that she'd been in the room the entire time. She couldn't hear Khala's end of the conversation, but given what I had said, I wouldn't blame her if she freaking out over it.
"Morning." My eyes darted to my partner, who smiled and returned my greeting.
"Listen, Jek… I can't say I understand what you must be going through, but if you wish to talk things over, you have my ear."
"Thanks Tanner, that means a lot."
I smiled, glancing down at the controls, getting a good look at the readings for the first time since coming back aboard the Hawk. Nothing noteworthy there, but it didn't hurt to check, especially after what had happened on the Endeavour.
'You can't just ignore me. Whether you like it or not, we're stuck with each other until one or both of us dies.' This time Khala's voice echoed inside of my mind. Clearly she had, at least for the time being, given up on casting an illusionary image for me to communicate with.
"Fine, fine, talk away!" I threw my hands up in air all the while shouting at the top of my lungs. Not even daring to throw a glance Tanner's way. I'm sure she must think I'd gone insane by this point, anyway. "You know what, if you're going to give me a pussy, just have at it. Just do me a favor and make sure it's–"
"Would you stop that already!" Tanner screamed, cutting me short before I finished. "You realize I can hear you? Good lord Jek, aren't you supposed to be able to talk to that thing inside of your head without speaking out loud?" People are bound to think you've gone nuts if they see you talking to yourself like that."
"Right." I clench my jaw, my cheeks burning as I glanced her way.
'Thing?! THING?! I am a living, thinking, sapient being! Why do you humans so insist on objectifying my kind?'
I rubbed my hand through my hair before looking out the viewport. 'Maybe it's because most people can't see or hear you. You're about as real to them as the air they breathe. They accept it's there because they've been told it is, but all they care about is that they can draw breath.'
'I suppose it's to be expected,' Khala replied. 'Now, how about we move on to matters of more immediate importance?'
'You need a female host so you can reproduce, is that it? We've already been through this.'
'We can postpone it, for now, but there is something which I would prefer to get out of the way, now rather than later. As I'm sure you're aware, my kind have what you might call a compulsion which–'
'The blue hair… Is that it?' I glanced over at Tanner and rocked my head back and forth. 'I can live with the hair, if it means keeping my man junk intact for a little longer.'
'And the eyes?'
'Yeah, I can even make do with the freaky eyes, too.'
I closed my peepers, fully expecting Khala to institute the changes, but she gave me a bit of warning before continuing. The symbiotes' obsession with blue hair was a sort of control mechanism put into the K'teth genetic code, a means by which their creators had ensured they wouldn't be able to stay concealed. As far as the eyes, a lot of people thought hosts sported them for the same reason, but that had never been true. Khala was the first K'teth to grant a human host magenta eyes, because she had liked the way they looked. When she produced offspring and other symbiotes joined the ranks of the conclave, they adopted the magenta eyes to separate themselves from joined Qharr.
'Ready?'
I nodded, which seemed like a stupid way to respond, given that Khala couldn't see my head move, but she must have sensed it. I felt her make the changes. It started with a slight itch atop my scalp, a sensation that creeped down the sides and back of my skull. It didn't last long, but I knew from being raised around bonded hosts what would happen if I touched it. I told myself I wouldn't, but shit, somehow I did it anyway. Sure enough, as my hand passed across the top of my head, the hair fell away. I'm sure it would have anyway, but seemed a little like I was helping Khala along with the entire process.
I glanced at Tanner, who gawked at me with her jaw hanging half open. "You know somebody it going to have to clean that mess up."
I snorted and burst out laughing as what was left of my hair fluttered away, unassisted by my roving hand. The itching returned and in mere moments new hair cascaded down the side of my temples. I guess I shouldn't have been so surprised, but I had expected my hair to grow out to its previous length and stop. Maybe Khala had a thing for long hair since it just kept growing and growing until it'd gotten longer even than my forearm.
"Just got a damn haircut last week." I turned to Tanner, hoping to gauge her reaction, but she only stared back at me like a deer caught in headlights.
I groaned and hunched over, feeling a similar itch in my eyes, and snapped them shut as Khala did her thing. The sensation that followed was uncomfortable, but it didn't hurt. Mostly it felt like Khala had put the old peepers under a few dozen pounds of pressure. As you can imagine, that's not a pleasant experience. It was no small mercy that the K'teth could suppress pain. I was never so glad that Khala had spared me in that respect. Something told me that the pain which would have accompanied that would have been pretty intense. I shuddered as my eyes snapped back open, thinking about what I might expect from a full on transformation. It was probably something best left to the imagination.
I batted the hair away from my face, collecting it in fistfuls until I had it all clenched into a ponytail. "Could I bother you for a hair tie or a scrunchie?"
This provoked an unexpected fit of giggles from Tanner, and all I could do was grin and bear it. I'd just become the brunt of a joke, but I sure as hell wasn't laughing.

I spent most of the day spilling over sensor logs from the Hawk's computer, hoping to gleam something from the energy readings from the mysterious box or the creature who had attacked me. After many hours, the only thing I discovered was that most of the readings didn't make a lick of sense. I was, very, very briefly, tempted to scoop the box up from out of the void of space, but given it had almost gone thermonuclear on my ass I was naturally resistant to the idea. It would be better to stick around until someone better equipped to deal with the potential risks arrived on scene.
I passed the remainder of my time ruminating over the Endeavour and her crew, but that didn't mean it completely occupied my mind. Khala and I hardly had spoken two words to each other, but I was all too aware of her constant presence every time I batted my new length of blue hair out of my eyes. I considered, more than once, of grabbing some scissors and just going to town on my new locks, but there was a reason I went to a stylist.
I suppose I could have asked my symbiote to take care of it, but that seemed a bit like asking her for a favor. It was better to wait until I got back to Earth and have someone trim it down to its more usual length.
After what seemed ages, a ship arrived appearing from out of the darkness of the Torrentian Void with a brilliant flash of light as its leap drive transitioned the vessel out of subspace. I didn't waste any time, opening up a communications line, making sure that our transponder signal was transmitting in the clear, before their sensors registered our presence.
"Unknown vessel, this is the cargo ship the Centennial Hawk. Please identify yourself."
There was a brief delay, but I expected no less. The transition into regular space was more than a little traumatic to the senses, and even the most seasoned traveler would take several moments to adjust. Sure enough, a moment later the holo imager flared to life, displaying the visage of a tall, yet unassuming man in a crisp-cut military uniform. "I'm Colonel Tybrus Cayne of the United Earth Alliance Fleet destroyer the Valiant, I am here to investigate claims of a derelict ship."
He spoke with a stiff jaw and a curled upper lip that spoke volumes for what he expected to find, but I didn't let that deter me. The Endeavour was proof enough to win over any skeptic. I was, however, surprised that they had sent in such a large ship. From the looks of it, the Valiant was a titan-class destroyer, the largest and most powerful vessel in the UEAF. Either my grandmother had more clout with the government than I had ever guessed, or someone in power had reason to believe that the Endeavour's reappearance represented a genuine threat. Either way, the Valiant's presence scared the hell out of me.
I cast a sidelong glance at my business partner, who was staring at the holo display with wide eyes before meeting the Colonel's gaze. Cayne struck me as a man that would pounce on the slightest sign of weakness, and there wasn't a snowball's chance in hell that I'd let him see any from me.
"Jek Briggs." I had hopes that my family name might at least get him to chill out a bit, but he either wasn't impressed or didn't make the connection.
"Look, I'm sure you've already detected an energy reading–"
"Yes," he stated with a flat, almost bored tone. He turned his head as if glancing at a display or listening to some subordinate speaking in his ear, then glanced back to me. "Our sensors have detected some anomalous readings several hundred meters adrift outside the stern of the cruiser. "
He paused again and glowered back at us. "Prepare to dock, we'll need to debrief you, as will the representative of the conclave, to whom I believe you have a certain amount of familiarity."
The Colonel's holo image blinked out, and I gritted my teeth, glancing toward Tanner as my stomach sank. I put on my best grin, shook my head and started doing as Cayne had suggested.
"Why the hell am I not surprised?"
Tanner furrowed her brows and glanced at me sideways. No doubt hoping for some sort of explanation, but at the moment I was a little too preoccupied. If there was someone here from the conclave, there was a very good chance that person was my grandmother.
"Well, this ought to be fun," I whispered under my breath as the Hawk, now under control of the Valiant's systems, moved as if with a mind of its own.
"Why do I get the sense we're about to walk into a shitstorm?" Tanner walked up behind me and placed a hand on my shoulder.
"Trust me," I rose to my feet and turned to face her, "you don't know the half of it."

Several moments later, the airlock hissed and swung open, revealing the dull gray and uniform bulkheads of the Valiant. I shuddered and stepped forward, grimacing as my roving eyes failed to find a single smudge, spot, or flaw. Even the dark steel floor plates were unblemished. God, it was horrendous!
The one thing you could always be sure of with UEAF vessels was that they always looked the same on the inside. I had no issue with the military, but there was just something about a place that looked so pristine and homogenous that set me on edge. Places like this were an anathema to me. There was no adventure, no creativity, and no sense of wild abandon. You know, the good things in life.
A young woman, who couldn't have been more than eighteen or nineteen, approached, clasping her hands together as she smiled at the two of us. She was pretty enough, so I put on the charm, giving her my best smile and winked, holding my hand out or her to shake. "I'm Jek Briggs and this is my business associate Tanner Grace."
"Lieutenant Hinderman," she replied, a smile touching the corner of her lips as she met my gaze.
Although Tanner and I had what some would consider a flirtatious relationship, neither one of us ever acted on our innuendos. If she was uncomfortable with me coming on to Hinderman, she didn't say so, but if the way she glared at the Lieutenant with arms folded across her chest was any sign, I don't think she was too happy about the situation. That's not to say I had any intention of backing away.
If Tanner really was interested, it was about damn time she stopped pushing me away. Flirting was one thing, but every damn time I'd made a move, she turned me down flat. If she wanted something more out of our relationship, maybe it was time she did something about it.
"Listen, Hinderman, I don't know what you're doing in your off hours, but I–"
"If you'll come this way, Colonel Cayne is waiting," the lieutenant said, not even giving me a chance to finish before cutting me off.
Ouch, I'd struck out enough to recognize it when I saw it, but it left me more than just a little mystified. Either she was playing hard to get or I'd misread the smile she'd given me.
"Swing and a miss," Tanner whispered in my ear as she followed the younger woman out on her tail coats.
I grimaced and followed suit. It would be best to just get this over with, anyway. So what if my attempt to win the lieutenant's attentions had failed? It didn't make me any less of a man, right?