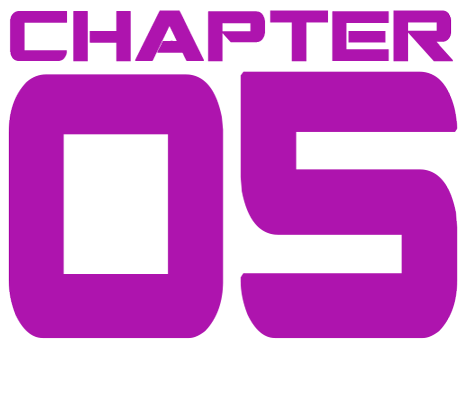 The Torrentian Void aboard the Endeavour
Our trip through the ship was short, Hinderman led us down a corridor which adjoined the one through which we entered and stopped in front of a hatch. She smiled at me again, before she tapped on the door's control pane. The once opaque surface became translucent, revealing enough details of the room inside to give me a good idea of its size and who waited inside.
"Oh God," I muttered under my breath as my nerves kicked into overdrive, anticipating the shit that was sure to follow.
"Ma'am," the lieutenant tapped the door again and leaned forward, speaking into it. "They're ready for you."
"Send them in," my grandmother's voice wafted through the door, sounding a little artificial conveyed through the audio transmitters.
The door slid open, and I pulled on my new blue locks with a single hard tug, as I looked my grandmother over, face to face after more than five years apart. She pressed her lips into a line, and her eyes locked on my hair and eyes, growing a bit wide as she took me in, no doubt surprised to find me sporting the telltale attributes of a joined host.
She stood and walked across the room, her hands reaching up to finger a shock of blue hair that came loose from my ponytail. "This, is unexpected."
I shifted my footing and cleared my throat, as I sensed rather than heard the door shut behind Tanner and myself. I pulled her hand away, shaking my skull and trying my damnedest to keep myself from looking in her eyes, but to be honest, there wasn't a chance in hell that I could exhibit that level of self-control. Unable to resist, I locked gazes with her and uttered a single word, which explained far more than a couple dozen could have.
"Khala."
"H-how, you said Sofia died?"
"Mom used a stasis pod, it saved Khala's life."
"A fact for which, I am eternally grateful," Khala spoke up, her curvaceous form materializing beside me, wearing a dress that was only a bit more modest than the last one.
The pair were well acquainted. In fact, since she'd been host to a symbiote all of her adult life, Kaya Briggs knew the K'teth when she was still host to my great grandmother, the late Lexa Briggs. A smile touched the rim of Khala's lips, and my grandmother returned her affection in equal measure. My grandmother's symbiote joined our odd reunion, her hard-edged features coalescing in the empty air beside my elder.
I'd only spoken to Crae a handful of times in my life on those rare occasions my Kaya permitted her to assume control of her body. I wasn't sure what I'd been expecting, but something about the form she projected seemed a little off. She was tall, and bulging with enough muscle that she would rival most Qharr if she possessed any actual body mass, but I guess the most remarkable thing was that she chose to project a female form at all. Crae was biologically a H'ra or a queen, but that hadn't always been the case.
The Conclave sank a lot of money into increasing K'teth reproductive rates, and succeeded in one very significant way, by increasing the number of Queens through genetic engineering. Though Crae had been the first male to become a Queen, she was not the last. Given that she kept her male name, I sort of expected she might still identify as male. The K'teth were very different from humans, so there was no telling where gender factored into their identities, if at all.
Crae barely offered me so much as a second look, instead, offering greetings to Khala, but given that my symbiote who, in human terms, was Crae's grandmother it would surprise no one that she would choose to greet a relative over a human who was barely aware of her existence.
As the two K'teth shared greetings, my grandmother slipped both of her hands on my shoulder and pulled me close. I stiffened, a little surprised as her arms wrapped around me. Kaya and I didn't part on the best of terms. So it disconcerted me just a little to find myself in such a position. The oddest part? I returned the gesture.
Then sanity returned to me and I pulled away, feeling my cheeks burn as I turned my head enough to gauge Tanner's reaction. She rubbed the back of her neck and staring at us as if she wanted to be anywhere but in that tiny little room. I jerked back, putting a good meter between my grandmother and me.
"Right."
My grandmother cleared her throat and glimpsed at Tanner for the first time. I felt a bit of a knot form in my stomach, realizing that I hadn't introduced either of them to one another.
"Tanner, this is my grandmother Kaya Briggs, Kaya this is my business partner Tanner Grace."
"We sorta met already." Tanner turned a brilliant crimson and took my grandmother's hand. "When you called her over the HoloGRID."
"Yes," my grandmother replied, a smile touching the corner of her lips. "I remember quite vividly. So vividly in fact, I went to the trouble of checking up on your past."
Tanner's eyes grew wide, and she bit her lip, shaking her head. "Shit, you did?"
"Don't worry, I found nothing too worrisome. Though I must say you turned out lovely. I never would have imagined that the young–"
"Right, well, um." Tanner grabbed her by the shoulders, wearing the most grotesquely contorted smile I had ever seen. "It's been really nice to meet you, Ms. Briggs, but we are here for a reason, aren't we?"
My grandmother seemed surprised, but glanced toward me, nodded, and a knowing smile passed across her face. I didn't have any idea what that brief exchange had been about, but if the wild-eyed look on Tanner's face was any sign, I doubted I would find out about it from her any time soon. Whether I could milk it from my grandmother was another matter, but I soon put it out of my mind. Though I found the prospect worth further investigation, for the time being, I had bigger fish to fry.
"You've been reckless, Jek," Kaya Briggs stated between pursed lips. "If it hadn't been for my intervention, you would be in restraints right now."
I blinked, then shifted on my feet and shook my head. "What the hell are you talking about?"
"The Valiant has already linked into the Endeavour's computer systems. They ascertained that you used a Conclave access code to obtain entry to the ship."
I bent my neck and cupped my face with the palms of both hands, ready to bite back with an angry retort, but Tanner spoke before I could say anything stupid. "You stole an access code from the Conclave?! What are you, some kind of a dumbass?"
"What else did you expect me to do?" I dropped my hands and clenched my jaw.
"I understood that if I ever found the Endeavour, I would never be included in any resulting investigation. The only way, I would have found out what happened to my mother, without the government feeding me some bullshit story, was to gain entry into the ship. Either that or force my way in. Since, my grandmother had the codes, it seemed like the easier solution."
"You know that I would have never let the Alliance shut you out, Jek."
"Oh, and you can't tell me you wouldn't have tried to shield me from the truth if you thought I couldn't handle it? I was fifteen before I learned my dad offed himself. I found my mother's corpse with a big ass fucking hole in its chest, no doubt put there by a creature out of my worst nightmares, don't stand there and tell me, that you would have revealed that little tidbit to me."
"Perhaps, when you raise children of your own, you'll understand."
God, how the hell could she be so clueless! I didn't want her to shelter me, I wanted to know the goddamned truth. She'd been lying and manipulating me all my life. Supposedly to protect me, but she always wanted me to follow in the family footsteps and become joined to a K'teth. Her lies were just another way to push me toward that objective. The funny part was that she got her wish, but only because I had gone off and done the exact opposite of everything she wanted. That's irony for you. I leave and do my own thing and end up fulfilling my worst damned nightmare. Figures.
I grated my teeth and glanced toward Tanner again. We'd had this argument before and it never ended well. It wasn't something I enjoyed even without an audience, but I sure as hell would not let it happen with my partner lurking about.
"Look, we've both made our feelings known, I will not rehash the same old damn argument. Let's just get to the point. I've made a shit storm of trouble and you've been forced to clean up my mess. Is that about right?"
My grandmother sighed. "It's fortunate that I convinced Colonel Cayne that you were on the Conclave's payroll and that I was the one who gave you those codes."
"Of course you did." I gritted my teeth. "Which means, what? I already know intergalactic law. Since the Endeavour was derelict, I had probable cause to enter and I can even justify blowing a hole in the research area wall since the artifact was going nuclear on my ass."
"It means, Jellfree Keiran Briggs, that you're not facing any criminal charges, but don't believe it's not coming without a price. I want to protect you, but you haven't made it easy. Join the Conclave, and I promise you, whatever direction things go you will be right in the thick of it so long as you sign and abide by the NDA agreement."
Good lord, in the thick of it? Geez, talk about cliched lines. I cringed and released a long breath of air before issuing my reply.
"If I don't?"
"I can't protect you any further…" And she paused, squaring her jaw. "And more importantly, you'll never find out, who or what is responsible for your mother's death."
She pushed the right buttons. Honestly, unless my grandmother spilled the beans, I didn't think I'd need to worry about any of those sticky legal issues, but I'd spent most of my life wondering what the fuck was behind my mother's disappearance. I wasn't certain I could step aside now that I'd come so far. Sure, that creature killed her, but who or what had sicked it on the crew of the Endeavour in the first place? She had me and she knew it.
Damn her.
"I don't suppose you're going to give me any time to think it over."
"Three days," she replied.
She left a lot unsaid, but for a change I didn't press her for details. She wouldn't be likely to reveal whatever secrets she might be hiding unless I agreed to her terms.
"Now that's out of the way. I believe Colonel Cayne will want to have you debriefed . I was fortunate enough to convince him to allow us this little reunion before someone met with you, but his patience may wear thin if we make him wait any longer."
My grandmother tapped her throat with two fingers, activating her sub-dermal transmitter. "Cayne, I'm done with him if you'd care to send someone down."
Kaya Briggs peered at the exit, the slightest smile touching her face before pursing her lips and glanced at the door. Listening to a response transmitted back to her through a similar implant inside her ear. "It seems Cayne will debrief you himself."
I wasn't sure if that was a good or a bad thing, but when my grandmother invited Tanner to leave the room, it set me on edge. Why the hell shouldn't my partner be present?


Colonel Cayne arrived moments later, just seconds after Tanner had vacated the room. He looked every bit as gaunt and severe as he had over the comm, but his most striking feature was one that couldn't be detected over the holo system. His eyes were a cold steel blue, save for a small patch in his left one, which was a deep shape of green. An unusual birth defect, in an age where genetic engineering was so prevalent.
His parents had probably been conservers, but the fact that Cayne hadn't elected to have this little feature fixed hinted that he might have kept some of those values. Most purist were opposed to military service since the UEAF still relied on clones to make up the bulk of its forces. Which also explained why he was scowling at the two of us. A lot of people distrusted K'teth and the Conclave by extension, but conservers took it to a whole different level.
"Ms. Briggs," he said with a flat, almost monotone voice, so passionless and devoid of emotion that it seemed at odds with the sneer displayed so prominently on his countenance. "Please take a seat beside your grandson."
My grandmother nodded and slipped into place at the very same time Cayne seated himself on the opposing side of the table. He set a small recording device on the tabletop and pressed a small indent on the side. "Why don't you tell me all that happened and we'll go from there?"
So I did just that, reciting everything that had occurred from the moment that I'd contacted the Faioloese traders until the point I contacted my grandmother. When I  finished, Cayne palmed the recording device, but didn't deactivate it. Instead his scowl deepened as he held it out for us to see.
"The parasite was witness to everything that happened?
I nodded, ignoring Khala's screams of indignation. "Right until the creature killed my mother."
"Then I should speak with it. It's answers may provide some much needed insight."
I hesitated, knowing full well just what Cayne was asking me. Though my feelings toward the K'teth weren't as negative as the Colonel's I never asked to be a host and I was still annoyed that I'd gotten stuck with one. To give one control of my body was something I wasn't prepared to do, but even though I didn't like it, I recognized the necessity.
I closed my eyes and let out a deep breath, calling out to my symbiote. I didn't know how it worked, but the only thing Khala told me was to relax and let go. It took me several moments, fighting down the sense of panic that rose to the surface. What if something went wrong? What if I lost command over my body forever?
As I struggled to answer these questions, a calm wave of reassurance washed over me from Khala. There was understanding there, and… love. Khala had known me through my mother's eyes, it hadn't occurred to me that she might have developed an attachment. It was soothing, and it was what allowed me to relinquish control.
My eyes snapped back open and my body grew very rigid as Khala assumed command. She craned my neck around, getting a good look at the room, then she snapped my head and turned her focus to Cayne pursing my lips.
"Well," she said, folding my arms across my chest and smirked at the Colonel. "I believe this should be interesting."
Although my lips moved when Khala spoke, the voice that escaped my mouth was not mine. It was soft and feminine, and if it weren't produced through my vocal cords, I might have even thought it sounded sexy. I'd never heard of a symbiote manipulating a hosts voice in such a way, but seeing a person's pitch was determined by the length and tension of his or her vocal cords it wasn't much of a stretch that Khala would be able to manipulate my larynx to produce a much more feminine cadence. That being said, it was disconcerting.
If this surprised Cayne, he didn't let on. Instead, he set the recorder back down and clasped both hands across the tabletop. He didn't speak or even blink. I would have wilted under his stare, but Khala didn't even flinch. She started speaking, unperturbed by the Colonel's unblinking gaze.
She hadn't even finished her first sentence before the lights in the room dimmed and a siren's call rang through the cabin. Cayne was on his feet in an instant, tapping the side of his neck, more than likely to open a communications line to the bridge.
"Rodriquez, what's going on up there?"
The response, issued out the loud speaker, rattled through the room, the speaker's voice taking on a manic edge. "Sir, a ship just appeared out of nowhere. We didn't detect any leap activity. One moment it was just there. There's an energy build up inside the ship, we believe they're preparing to open fire."
"Raise, shields and ready weapons. Do not open fire unless they make the first move, do you understand Major?"
"Yes, sir!"
Cayne didn't speak another word, spinning away and lurching toward the door with a blank expression. Khala leapt up with such force that the chair I had parked my ass on tumbled onto its side.
"WAIT!"
Cayne stopped, staring at me with a scowl. He glanced at my grandmother, then turned his back.
"What your Major just described, sounds what happened on the Endeavour. If you don't stop and listen to me, it could very well mean the death of us all."
Cayne stopped, craned his neck around again and studied my form with cold calculating eyes. "You come with me."